DJI FPV Drone
Kód:
165725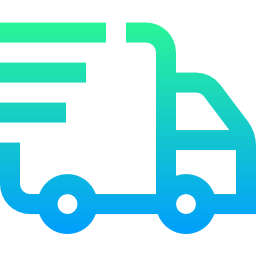 Doprava od 2,5 €
pri platbe prevodom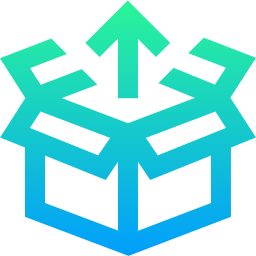 Overené tovary
Produkty z oficiálnych distribúcií s plnou zárukou a značkový servis.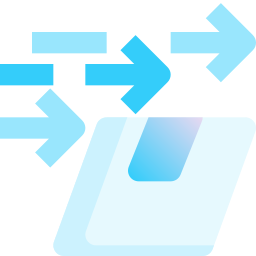 Rýchle doručenie
tovar doručíme do 48 hod.
Podrobný popis
Specification:
Aircraft
Takeoff Weight
Approx. 795 g
Dimensions
255×312×127 mm (with propellers)
178×232×127 mm (without propellers)
Diagonal Distance
245 mm
Max Ascent Speed
M mode: No limit
S mode: 15 m/s
N mode: 8 m/s
Max Descent Speed
M mode: No limit
S mode: 10 m/s
N mode: 5 m/s
Max Speed
140 km/h(100km/h in Mainland China)
M mode: 39 m/s (27 m/s in Mainland China)
S mode: 27 m/s
N mode: 15 m/s
Max Acceleration
0-100 kph: 2 s (in ideal conditions while flying in M mode)
Max Service Ceiling Above Sea Level
6,000 m
Max Flight Time(without wind)
Approx. 20 mins (measured while flying at 40 kph in windless conditions)
Max Hover Time
Approx. 16 mins (measured when flying in windless conditions)
Max Flight Distance
16.8 km (measured while flying in windless conditions)
Max Wind Speed Resistance
39-49 kph (25-31 mph)
Number of Antennas
Four
GNSS
GPS+GLONASS+GALILEO
Hovering Accuracy Range
Vertical:
±0.1 m (with Vision Positioning) ±0.5 m (with GPS positioning)
Horizontal:
±0.3 m (with Vision Positioning) ±1.5 m (with GPS positioning)
Supported SD Cards
microSD (up to 256 GB)
Operating Temperature
-10° to 40° C (14° to 104° F)
Internal Storage
N/A
Camera
Sensor
1/2.3" CMOS
Effect pixels: 12 million
Lens
FOV: 150°
35mm Format Equivalent: 14.66 mm
Aperture: f/2.8
Focus Mode: Fixed Focus
Focus Range: 0.6 m to ∞
ISO
100-12800
Shutter Speed
1/50-1/8000 s
Still Photography Modes
Single shot
Max Image Size
3840×2160
Photo Format
JPEG
Video Resolution
4K: 3840×2160 at 50/60fps
FHD: 1920×1080 at 50/60/100/120fps
Video Formats
MP4/MOV (H.264/MPEG-4 AVC, H.265/HEVC)
Max Video Bitrate
120 Mbps
Color Profile
Standard, D-Cinelike
RockSteady EIS
Available
Distortion Correction
Available
Supported File Formats
exFAT (recommended)
FAT32
Gimbal
Mechanical Range
Tilt: -65° to 70°
Controllable Range
Tilt: -50° to 58°
Stabilization
Single-axis (tilt), electronic roll axis
Max Control Speed
60°/s
Angular Vibration Range
±0.01° (N mode)
Electronic Roll Axis
Available (can stabilize footage when the aircraft is tilted at angles of up to 10°)
Sensing System
Forward
Precision Measurement Range: 0.5-18 m
Obstacle Sensing: Available in N mode only
FOV: 56° (horizontal), 71° (vertical)
Downward (dual vision sensors + TOF)
TOF Effective Sensing Height: 10 m
Hovering Range: 0.5-15 m
Vision Sensor Hovering Range: 0.5-30 m
Downward Auxillary Light
Single LED
Operating Environment
Refers to non-reflective, discernible surfaces
Diffuse reflectivity >20% (e.g. walls, trees, people)
Adequate lighting conditions (lux >15 in normal indoor lighting conditions)
Video Transmission
Operating Frequency
2.400-2.4835 GHz
5.725-5.850 GHz
Communication Bandwidth
40 MHz (Max.)
Live View Mode
Low-Latency Mode: 810p/120fps ≤ 28ms
High-Quality Mode: 810p/60fps ≤ 40ms
Max Video Bitrate
50 Mbps
Transmission Range
10 km (FCC), 6 km (CE), 6 km (SRRC), 6 km (MIC)
Audio Transmission Support
Yes
Intelligent Flight Battery
Battery Capacity
2000 mAh
Voltage
22.2 V
Max Charging Voltage
25.2 V
Battery Type
LiPo 6S
Energy
44.4 Wh@0.5C
Discharge Rate
Standard: 10C
Weight
295 g
Charging Temperature
5° to 40° C (41° to 104° F)
Max Charging Power
90 W
Package Included:
1 x DJI FPV Drone
1 x DJI FPV Gimbal Protector
4 x DJI FPV Propellers (pair)
Buďte prvý, kto napíše príspevok k tejto položke.